Santa Fe
Welcome to Santa Fe!
We introduce you to a mystical and exclusive place that fuses the old world with the new world and transports us to the colonial era while offering an atmosphere of leisure and warmth under the bright Caribbean sun, luxuriant palm trees, spacious swimming pools, an immense blue ocean, and clear sky.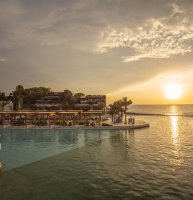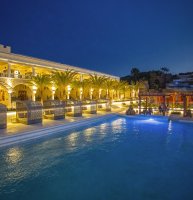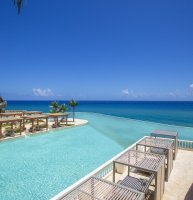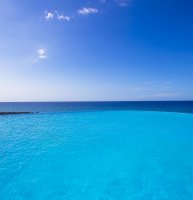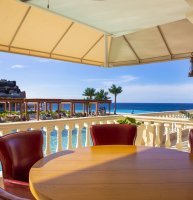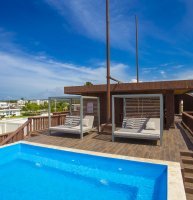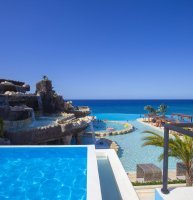 Explore the two-story colonial fortress, relax in the specially equipped recreation terraces, and cool off in the refreshing emerald water of our large selection of swimming pools. The spectacular views of the limitless Atlantic Ocean will astound you; don't miss out on taking stunning photos with the fantastic backdrop of massive waterfalls or sculptures of gorgeous marine life creatures. We invite you to visit a truly unique site: a huge Santa Maria ship symbolizing the beautiful boats from Christopher Columbus' voyages, with a fine-dining restaurant, a children's playroom, and an atmospheric bar, as well as a recreation area with a jacuzzi and infinity pool with stunning ocean views in the bow of the ship.